Chapter 79 of the Gospel of Thomas for Awakening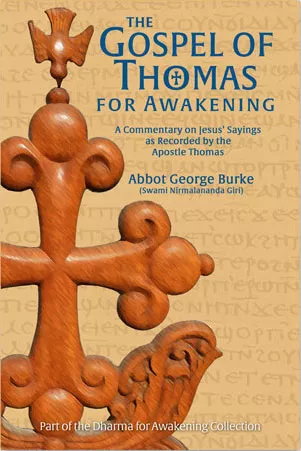 A woman from the crowd said to him, Blessed is the womb which bore you and the breasts which nourished you.
He said to her, Blessed are those who have heard the word of the father and have truly kept it. For there will be days when you will say, "Blessed are the wombs which has not conceived and the breasts which have not given milk." (79)
The woman's words were a common way of paying a compliment to someone in that culture, but Jesus takes them very seriously: as not worthy to be taken seriously, for it is also very common for people who have not had children to be thought fortunate, especially in times of great difficulty. But whatever the outer conditions might be, "those who have heard the word of the father and have truly kept it" shall be blessed and happy.
What is the word of the father? The call to return to the Divine Unity from which we all have come and to which we are destined to return. Those who not only hear the word but order their life in such a manner that they can successfully make the blessed and happy return to the Bosom of the Father (John 1:18), are those who truly keep it.
Many are those that hear the call and for a while turn toward God and draw near, yet in time lose the momentum and turn back to the illusory world and again wander to no worthy purpose. We often think of people "falling" spiritually, but most people simply fizzle out like a damp firecracker and that is the end of the matter for that lifetime.
Those who heed the exhortation: "give diligence to make your calling and election sure: for if ye do these things, ye shall never fall" (II Peter 1:10), and continue to "press toward the prize of the high calling of God in Christ Jesus" (Philippians 3:14), will find a blessedness and happiness undreamed of by those who know only the ways of this temporal world.
Read the next article in the Gospel of Thomas for Yogis: A Duplication
(Visited 492 time, 1 visit today)