Chapter 81 of the Gospel of Thomas for Awakening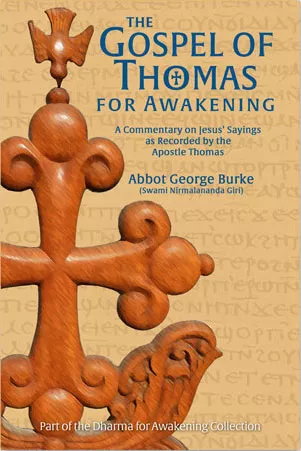 Jesus said, Let him who has grown rich be king, and let him who possesses power renounce it. (81)
I would like to tell you something that contradicts a great deal of "spiritual" lore: "Simple souls" do not manage in spiritual life except in cute little stories for the childish at heart. To be a seeker for the Divine with the aspiration to become one with him/it, we must be capable and conversant with reality on many levels. I have met and even lived with saints and adept yogis, and none were "childlike" except in the opinions of worldlings who thought their directness and total lack of guile and cunning was a trait of children–which it is not as anyone who has dealt much with children knows. Lack of control and blurting out anything that has come to mind is certainly childish, and no saint possesses such traits. Let us not forget that Jesus counsels us to be "wise as serpents, and harmless as doves" (Matthew 10:16). That requires a maturity and insight that no child ever has.
One thing that the worthy aspirant needs is the understanding that the rules and ways of the spirit are almost never those of the world–especially of human society. Therefore spiritual life cannot be conducted on the assumptions of worldly life. Often it contradicts those assumptions. And this verse deals with the discrimination needed to bring order into the life of those who seek to transcend this world and its delusions.
Let him who has grown rich be king. (Patterson and Maeyer: "Let one who has become wealthy reign." Brown: "Let whoever is enriched become sovereign.").
We know that those who seek the inner kingdom have no interest in this world. Yet in the first chapter of Revelation Saint John the Apostle says that Jesus "hath made us kings and priests unto God and his Father" (Revelation 1:6). Obviously that kingship and priesthood has nothing to do with worldly positions, honors or privileges, but with the spirit, the inner person of those who seek the kingdom which Jesus has assured us is within (Luke 17:21).
Jesus stated very simply that eternal life is knowledge–jnana (John 17:3). And so had every great teacher of India before him, especially Shankara. By knowledge is meant "knowledge combined with realization" (Bhagavad Gita 9:1). In other words it is wisdom and insight coming from deep within each knower (jnani). Those who are rich in divine knowledge alone are masters of themselves. That is why Solomon said: "He that ruleth his spirit [is better] than he that taketh a city" (Proverbs 16:32).
The seeker after the celestial kingdom does not want political rulership, but certainly seeks for self mastery so he can direct his life in such a way that he readily overcomes the karmic compulsions to rebirth and passes into higher worlds for the evolution that will culminate in his total spiritual liberation. Such are "the kings unto God," the true masters of the "everlasting kingdom" (II Peter 1:11).
Let him who possesses power renounce it. Having centered his attention and interest in the inner world, the yogi next renounces all power of the outer world, because many faculties open in the evolving person that if turned outward will enmesh him in the world and bind him tighter to the ever-turning wheel of birth and death. And if by any chance he has already been born with worldly power of any kind that, too, he ruthlessly cuts off and casts away. Wise kings and emperors have abandoned their thrones and occupied themselves with the inner conquest. Some did so openly and others such as Tsar Alexander I of Russia (Saint Theodore Kuzmich) mysteriously disappeared only to reappear as saints far from the world and ways of men.
Here Jesus has given us a clear rule: the interior should be cultivated and the exterior should be diminished and laid aside as much as possible. We must fully possess the inner kingdom and turn away completely from the ways of the outer realms. We must become powerful inside and seemingly powerless outside.
Read the next article in the Gospel of Thomas for Yogis: Near and Far
(Visited 596 time, 1 visit today)