Chapter 102 of the Gospel of Thomas for Awakening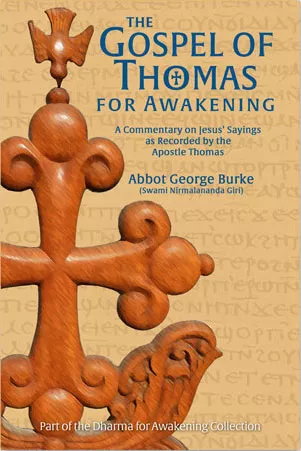 Jesus said, Woe to the pharisees, for they are like a dog sleeping in the manger of oxen, for neither does he eat nor does he let the oxen eat. (102)
In the Gospel of Matthew we read: "Woe unto you, scribes and Pharisees, hypocrites! for ye shut up the kingdom of heaven against men: for ye neither go in yourselves, neither suffer ye them that are entering to go in" (Matthew 23:13). This is what Jesus is referring to in this verse. The entire focus of the Pharisees was on the letter of the law. Their righteousness was totally external, even to the extent of calculating how deep in the water the hands had to be immersed before they could be declared to be truly washed. The Pharisees are representative of exoteric religion, whatever the tradition. Obsessed with material observance they completely neglect the truly spiritual. No country or religion is free from this type of person. The most extreme examples I have seen have been in India, actually. They were rare, but their rarity made them all the more preposterous.
Exoteric religion keeps pointing their members to the material and away from the genuinely spiritual (which they often denounce as false or evil). Thus they give them a thoroughly material, external religious life and blind them to the spiritual, internal religious life that is true religion. Inimical to the Spirit they recreate their members in their own image. Therefore Jesus further said: "Woe unto you, scribes and Pharisees, hypocrites! for ye compass sea and land to make one proselyte, and when he is made, ye make him twofold more the child of hell than yourselves" (Matthew 23:15). The word translated "hell" is actually Gehenna, the Valley of Hinnom, the garbage dump of Jerusalem where fires smoldered perpetually and the maggots kept right on living and multiplying. Certainly Gehenna was a symbol of negative astral worlds, but it is also a symbol of this world of samsara, the realm of constant rebirth and death and their attendant and inevitable suffering.
Exoteric religion is not just the gate of hell (Gehenna), it is hell itself.
Read the next article in the Gospel of Thomas for Yogis: Ready for Invasion
(Visited 542 time, 1 visit today)