Chapter 34 of the Gospel of Thomas for Awakening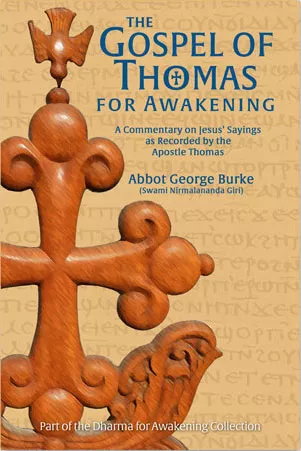 Jesus said, If a blind man leads a blind man, they will both fall into a pit. (34)
Nancy Johnson: "When the blind lead the blind, they fall together into the ditch.
Everyone in this world needs instruction, from the infant that has to be taught to feed itself and to talk and walk, to those that would scale the heights in any field of knowledge or action. Even the simplest thing requires learning and practice in some form. At the same time we are all called upon to lead others into the same knowing that we possess. This being so, we must be careful in choosing a teacher and in deciding if we ourselves are truly qualified to teach others.
If we follow an ignorant person we will go into greater ignorance. As Jesus said: "If the light that is in thee be darkness, how great is that darkness!" (Matthew 6:23). Conversely, if we being ignorant presume to teach another we will lead them into increased darkness. It is better to know nothing and be aware of it than to mistakenly think we know something. For example, my paternal grandfather had bought a driving license at a drug store, ordered a car from a catalog, and learned to drive by reading the booklet that came along with the car when it was delivered. After a time he decided that my grandmother should learn to drive also. So out they went and came back with the two of them quite satisfied that she could drive as well as he did. But when the whole family went out one day and he had her drive, he was amazed to see her gripping the steering wheel and moving it back and forth in tiny, quick jerks. "What are you doing?" he demanded, and she told him: "I am giving it more gas!" Something had been missed.
You may not believe it (I hardly do myself, in retrospect), but I had a hymnbook that included a song entitled "The Automobile of Life." Silly as the symbolism may be, the basic idea is true, and we should learn from my grandparents' experience and be very sure that we only follow those that can see, and lead only those that can see, while being very sure that we ourselves can see.
Read the next article in the Gospel of Thomas for Yogis: The Secret of Spiritual Security
(Visited 421 time, 2 visit today)