Chapter 87 of the Gospel of Thomas for Awakening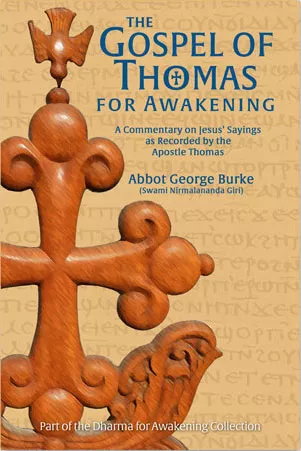 Jesus said, Wretched is the body that is dependent upon a body, and wretched is the soul that is dependent on these two. (87)
Brown: Wretched be the body which depends upon (another) body, and wretched be the soul which depends upon their being together.
It is made very clear in the Gospels that Jesus had two levels of teaching. One was for his disciples whose entire lives were going to be dedicated to the highest ideals of spiritual life and the other was for ordinary people whose capacity for understanding and interest in higher things was limited. To each the Lord Jesus gave the kind of teaching they could understand and follow. In the Gospel of Thomas we find the teachings meant for the disciples. Their principles and demands will naturally seem too stringent for the ordinary reader, but it should be kept in mind when reading this commentary that the teachings were not meant for everyone and should be considered in that light.
Whatever people might want to think, it is evident to any objective reader of Buddha's life and teachings that Buddha was a monk and a teacher of monks, that the Sangha was purely monastic and Buddhism is a religion for monastics. And if we look honestly at the life and teachings of Jesus we will find that the monastic life was the ideal of original Christianity. Until the middle of the twentieth century the Roman Catholic Church officially taught that the monastic life was "evangelical perfection"–the ideal of the Gospels. The Council of Trent even pronounced anathema against those who denied that monasticism was the highest form of Christian life. The Eastern Orthodox Church still holds (mostly in silence outside the monasteries) that all Christians are called to monastic life, but that Jesus made allowance for those not able to follow this ideal. "He said unto them, All men cannot receive this saying, save they to whom it is given. For there are some eunuchs, which were so born from their mother's womb: and there are some eunuchs, which were made eunuchs of men: and there be eunuchs, which have made themselves eunuchs for the kingdom of heaven's sake. He that is able to receive it, let him receive it" (Matthew 19:11-12).
This verse is absolutely an insistence on the single, celibate life. In India Jesus had learned the ideal of kaivalya: the need for absolute solitary independence in life if liberation–often called kaivalya-mukti–was to be attained. In Buddhism, especially Theravada, it is said that the human being suffers from being bound to the five skandhas and barely manages to attain Nirvana. If someone marries then they are bound to ten skandhas–their five and their spouse's five. When a child is born then they are bound to fifteen skandhas, and so it goes as more children are born. Beside that, simply being in a family–that of one's own and that of one's spouse–compounds the weight and number of skandhas. Therefore the expression for monastic life is often "homeless," "gone forth" or "left-home."
In this perspective we can understand why Jesus says: "Wretched is the body that is dependent upon a[nother's] body," for freedom and independence is rendered impossible by such dependence. And even more so: "wretched be the soul which depends upon their being together." Such dependence is enslavement, making freedom of body, mind and soul impossible. And it is usually expanded to other relationships and even to society, especially in the matter of conformity of thought and behavior. "Being one's own" man or woman becomes impossible. And so does being God's man or woman.
I grew up occasionally hearing sung at church:
On the Jericho Road
there is room for just two–
No more and no less:
just Jesus and you.
I got the idea even as a child.
Read the next article in the Gospel of Thomas for Yogis: Onward and Upward
(Visited 354 time, 1 visit today)