Chapter 52 of the Gospel of Thomas for Awakening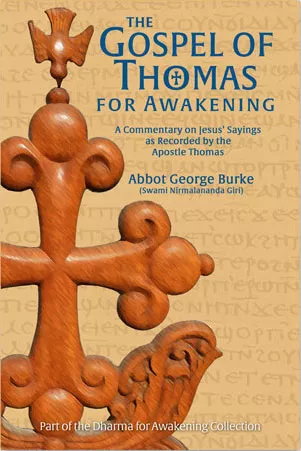 His disciples said to him, Twenty-four prophets spoke in Israel, and all of them spoke of you. He said to them, You have omitted the one living in your presence and have spoken (only) of the dead. (52)
There are various speculations about the identity of the "twenty-four prophets," none of which carry much weight. I think we can be satisfied with the "coincidence" that in Hindu scriptures twenty-four incarnations of Vishnu are enumerated, and twenty-four Tirthankaras (liberated masters) in the Jain scriptures. The real point is that the disciples had in mind prophets who were embodied in the past, forgetting that Jesus himself in his previous lives as Abraham, Moses, David and Isaiah spoke of his messianic advent as Jesus and was now the Prophet living with them and teaching them.
It is a common failing of religion to look to the past or the future with minimal attention given to the here-and-now of spiritual matters. But Jesus is pointing out that neither past nor future are present realities with practical meaning for those who choose to seek God now. Seekers of divine consciousness should not ignore past and future, but they should be intent on what is going on in their spiritual life right now–not yesterday or tomorrow. "Behold, now is the accepted time; behold, now is the day of salvation" (II Corinthians 6:2). "Wherefore as the Holy Ghost saith, To day if ye will hear his voice,… exhort one another daily, while it is called To day…. For we are made partakers of Christ, if we hold the beginning of our confidence stedfast unto the end; while it is said, To day if ye will hear his voice (Hebrews 3:7, 13-15)… Seek ye the Lord while he may be found, call ye upon him while he is near" (Isaiah 55:6).
Read the next article in the Gospel of Thomas for Yogis: Outer Ritual or Inner Growth?
(Visited 370 time, 1 visit today)