Chapter 63 of the Gospel of Thomas for Awakening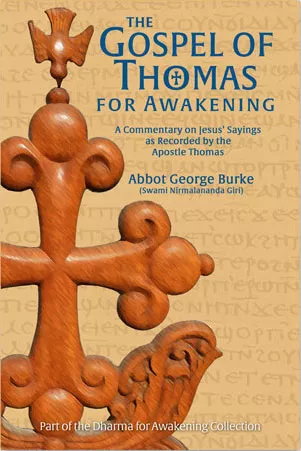 Jesus said, There was a rich man who had much money. He said, 'I shall put my money to use so that I may sow, reap, plant, and fill my storehouse with produce, with the result that I shall lack nothing.' Such were his intentions, but that same night he died. Let him who has ears hear. (63)
We are not just immortal, we are eternal, and even though our experience in this world seems to contradict that completely, nevertheless we have a subconscious awareness that we are essentially unchanging beings. This, however can lead to trouble, because we then tend to react to a temporary situation as though it were really permanent. Whether it be pleasant or unpleasant, we reflexively react as though it will last forever. Consequently we panic or overreact in a manner completely inconsistent with the reality of the situation when things are unpleasant, or unrealistically insist to ourselves that anything which we like will always be ours.
Death is one of the most powerful and upsetting intruders in our complacency. We think we will be young, healthy, wealthy, loved and content forever. Many things can overturn this mistaken conclusion, but death is the most shocking for there is no way to deny its absolutely irrevocable nature and effect on us. The death of others usually shakes us awake to a more reasonable view of things, but our own death can really change our viewpoint. That is what Jesus is explaining here.
Everything conduced to make the rich man content and assured. No doubt or fear clouded his mental horizons. Just the opposite: he felt that the cosmos itself could not bring about any detrimental change or diminish his total confidence in a future that would be exactly as he wished it to be, as well as unending. But suddenly he found himself in another realm of existence altogether where there were no such things as fields, crops or storehouses. To his mind, he had lost everything, since all he had filled his mind with for a lifetime had been objective, material things. Now he had no possessions whatsoever–just himself. And that was a very flimsy and unsatisfactory inventory indeed!
Death forces us to acknowledge a multitude of realities that we do not want to face, mostly because we do not want to adjust our thinking and behavior according to the way things really are–or are not. Many years ago I had a book of hymns that contained one entitled "With Eternity's Values in View." Many people may think that keeping death and our personal mortality in mind is morbid, but it is not if we order our life and thought in conformity with those realities. We cannot have life without death, or death without life. Those who acknowledge that principle and make provision for all possibilities will never have to be evicted by death before facing reality. There will be no surprises; only fulfillments. This Jesus is demonstrating to us.
Read the next article in the Gospel of Thomas for Yogis: Turning Ourselves Away
(Visited 496 time, 1 visit today)