Chapter 26 of the Gospel of Thomas for Awakening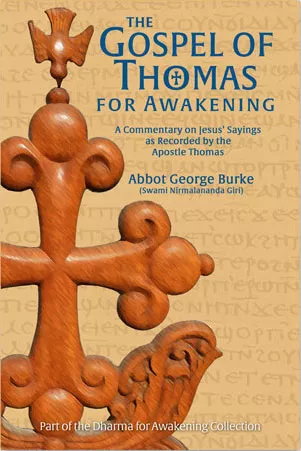 Jesus said, You see the mote in your brother's eye, but you do not see the beam in your own eye. When you cast the beam out of your own eye, then you will see clearly to cast the mote from your brother's eye. (26)
We often want spiritual life presented to us in broad outline and generalities, but the very nature of spiritual life prevents that because spiritual life is all-encompassing and therefore includes all the details. It is very necessary to examine all the aspects of self-evolution–for that is what spiritual life really is.
Here Jesus is pointing out the inconsistent nature of a mind that is itself defective: the tiniest things are clearly seen and immense things are invisible. It is like the serial killer in Vienna who after his arrest was asked how it was he had killed a serving-maid in a great mansion whose owners were away traveling, yet had put a large supply of water and seed in a bird's cage in the house. Immediately the murderer became very indignant and shouted: "What kind of a person do you think I am that I would let a little bird starve?" It is often seen that the same people who have scruples about the smallest things will be indifferent to glaring evils in their lives. Oftentimes an exaggerated morality will be a cover or compensation for utter moral depravity, but in this case it is a matter of seeing things through the wrong end of the telescope altogether.
Several nurses who worked in mental institutions told me that there are seriously mentally ill persons, especially paranoid schizophrenics, who are totally out of touch with their personal reality but who can see other people's situations perfectly clearly and give insightful advice. Every one of the nurses admitted that on occasion they asked the mental patients to help them with personal problems, especially family difficulties, and their advice always cleared up the trouble. (The motion picture They Might Be Giants is all about this kind of situation.)
Usually the mote-beam exhortation of Jesus is taken to be nothing more than a rebuke of hypocrisy, but it is much more. For Jesus assures us that "then you will see clearly to cast the mote from your brother's eye," thus implying that we will gain the ability to see others' defects clearly and assist them in correcting them. This is often the work of saints: they reveal the real nature of our problems and tell us what to do about it to correct ourselves.
So this verse is a call to self-honesty and the helping of others as well.
Read the next section in The Gospel of Thomas for Yogis: How Jesus Saw the World
(Visited 523 time, 1 visit today)