Chapter 62 of the Gospel of Thomas for Awakening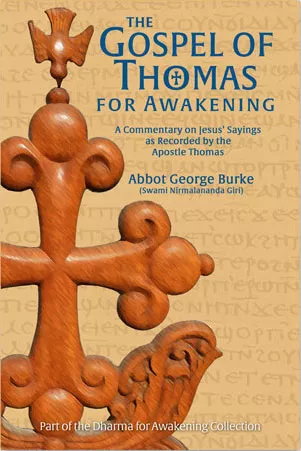 Jesus said, It is to those who are worthy of my mysteries that I tell my mysteries. Do not let your left (hand) know what your right (hand) is doing. (62)
It is to those who are worthy of my mysteries that I tell my mysteries. These are not the words of a teacher, however worthy, but the words of a divine messenger and therefore the words that God would speak. The idea is that nothing comes to the evolving individual before the time–and that includes insight and intuition. Until evolution opens the eyes, no one sees. God does not waste time with those incapable of both coping with and utilizing knowledge for their betterment. When someone is shown something either directly by God or through an intermediary, it is because they have evolved to a point that they would have figured it out on their own anyway. It is commonly said that a bank will not loan you money unless you can prove you do not need it. In the same way, divine revelation comes to those whose inner divinity would have imparted it to them directly. It is a version of "It gets light just before the sun comes up." It is a precursor of what would arise naturally in the consciousness. Nothing happens before the time, and nothing that is to happen can be prevented, because it is a matter of development, or natural unfoldment.
I can give an example. When I came back a monk from my first trip to India, every spiritual bully that had momentarily aspired to monastic life and then gotten married was very spiteful and contemptuous of me. As if they all had a script they would make snide remarks about being a monk inwardly, not just outwardly; wearing the gerua inside rather than outside. The implication was that I was just showing off. This got very wearisome, and when I had the blessing of meeting the great royal kahuna David (Daddy) Bray of Hawaii I was so gun-shy that when he took my hands, smiled radiantly, and said: "So you wear the robes," I answered: "I hope I wear them inwardly." He positively beamed at me and said: "Oh, if you did not have them inside you would not be wearing them outside!" Sweet relief! And I never again wavered in the face of those who resented my doing what they knew they should have done.
Yogananda's greatest disciple, Sister Gyanamata, once wrote to a nun: "Your own will always come to you. Indeed, you can have nothing but your own." There is no coincidence, happenstance or luck: it is all Law. When it is yours you get it; when it is not, you do not. In the divine realm the unworthy get nothing and the worthy always get what they need.
Do not let your left (hand) know what your right (hand) is doing. In the Gospel of Matthew we find: "When thou doest alms, let not thy left hand know what thy right hand doeth: that thine alms may be in secret" (Matthew 6:3, 4). Here, too, in this context it is secrecy that is being enjoined. This is a most crucial directive, because it is the habit of the ego-gripped person to trumpet abroad any and all insights or revelations–supposedly from a higher source, when they are only from their foolish mind. It has been very common for self-created visionaries and mystics to keep elaborately detailed diaries of every little breeze that ruffled their ambition-fevered mind in hope that they would be accidentally discovered during their lifetime or at least after their death. Then sainthood might be declared!
From the Middle Ages on, Western Christianity has been plagued by these people, whose interminable revelations have won for them a throne in heaven–at least in the minds of the gullible and those who have themselves also aspired to such honor. Some of these revelations have been obviously fabricated and others have proceeded from a truly deranged mentality. One very famous medieval mystic described a long series of visions that are exactly like mescaline hallucinations. Obviously something was wrong with her brain chemistry. Quite a number of obviously psychotic women (usually nuns) have been formally canonized on the basis of such delusions. I have read a few biographies of nuns whose "cause is pending" who quite obviously were keeping the other members of their convent hopping to the tune of their continuous revelations. Almost daily updates on mystical revelations kept the pot boiling and stirring. Of course, once the "infallible magisterium" of the Church declared these fantasies or fabrications real, then any sensible scrutiny became impossible and even a blasphemy.
True mystics keep silence because their experiences are between them and God alone. Dom Cuthbert Butler in Benedictine Monachism has presented a little known fact. Until the "flowering" of the Middle Ages and the rise of profoundly personal (i.e. ego-centered) mysticism with its attendant revelations, there was quite literally only one form of mystical experience that was considered authentic: the vision of the Divine Uncreated Light in which the mystic clearly realized that he was one with that Light in total spiritual union. In other words, a true mystic had two simultaneous experiences: seeing Divine Light and knowing he was one with the Light, that Unity alone was true and duality a delusion. That was the sum of the matter.
Many kinds of visions are possible that are real and have a purpose. But the purpose is almost always private. They are messages from on high, but the highest mystical experience, the revelation of God, is just what Dom Cuthbert specifies: Oneness with the Divine Light. Such experiences did happen during the Middle Ages and after, but they did not catch what is known as "the popular imagination." No surprise. Nevertheless, Saint Bernard saw the entire universe and God as a single beam of Light. In the Christian East, Saint Symeon the New Theologian also viewed the Uncreated Light and knew that it was inseparable from him, that he existed in it and was one with it. Richard Rolle of England, despite the raging fantasies current in his day, wrote that it was the vision of the Uncreated Light such as the apostles beheld at the transfiguration of Jesus that was the only true spiritual experience.
I am laboring this point, but that is because in this information age people now have access to the psychic aberrations of supposed mystics of all religions East and West. If I cited for you some of the things that Western yogis have told me with great confidence as spiritual experiences you would not believe me, they are so silly and crazy.
The only thing further for me to say is that in the Bhagavad Gita alone can we find a description of genuine enlightenment as a purely subjective experience that no outsider can know or declare either real or false. Only the illumined know if they are such. That is why Yogananda simply said: "He who knows–he knows. None else knows."
Read the next article in the Gospel of Thomas for Yogis: Awakened by Death
(Visited 526 time, 1 visit today)