Chapter 105 of the Gospel of Thomas for Awakening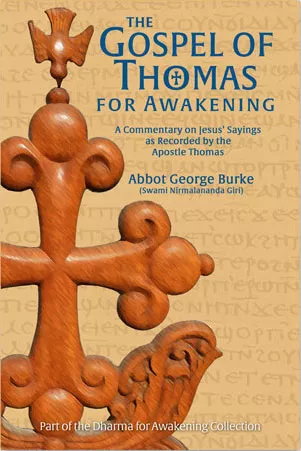 Jesus said, He who knows the father and the mother will be called the son of a harlot. (105)
Nancy Johnson: He who knows his father and his mother shall be called a bastard.
Brown: Whoever acknowledges father and mother, shall be called the son of a harlot.
People who love lies hate truth and people who love illusion hate reality and denounce both as lies and illusions. If we have not figured that out we are poorly equipped to get through this world. Anyone who dares seek God incurs the wrath of the children of satanic delusion. Consequently the enemies of Jesus had three lies they diligently propagated about him: 1) He was illegitimate ("We be not born of fornication" John 8:41). 2) He was a Samaritan ("Say we not well that thou art a Samaritan?" John 8:48). 3) He was possessed by a demon ("Thou hast a devil" John 7:20; 8:52; 10:20).
He told his disciples: "It is enough for the disciple that he be as his master, and the servant as his lord. If they have called the master of the house Beelzebub, how much more shall they call them of his household?" (Matthew 10:25). And so they will.
I knew a Franciscan friar whose whole life was service to others. Every day he took food to the hungry, and as he went the children of the devil called after him: "Hey Jim Jones!" More than one spiritual teacher of my acquaintance was called "a modern-day Rasputin."
As the Scots so wisely declare: "'They' have 'said,' and 'they' will 'say.' So let them be saying!"
Read the next article in the Gospel of Thomas for Yogis: Ending Duality
(Visited 405 time, 1 visit today)