Chapter 93 of the Gospel of Thomas for Awakening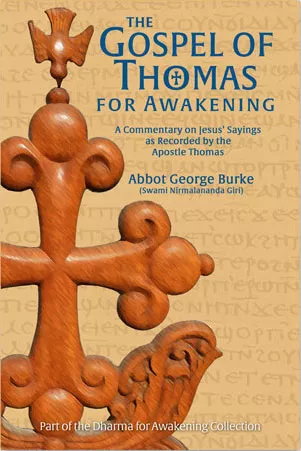 [Jesus said,] Do not give what is holy to dogs, lest they throw them on the dung-heap. Do not throw the pearls to swine, lest they […] it […]. (93)
Nancy Johnson: Do not give the sacred to dogs, lest it be cast on the dung-heap. Do not cast pearls before swine, lest they destroy them.
Brill: Give not that which is holy to the dogs, lest they cast them on the dung-heap; cast not the pearls to the swine lest they grind them [to bits].
It is always a bit of a jolt to read of Jesus calling certain people dogs and pigs, but it is a worse jolt to see how many people merit those epithets!
A friend of mine told me of a great saint in Kashmir with whom he was acquainted. This saint would stand at the top of a small hill and large crowds would stand further down absorbing his holy vibrations in silence. One of the saint's devotees was the brother of Prime Minister Shastri. He was often disturbed by the saint's references to those who came to see him as "animals." Finally during one darshan session he worked up the courage to express his discomfort to the saint.
"Come here close to me," the saint ordered. He did so, and the saint touched him at the third eye, then told him to turn and look at the assembly. He did, and to his horror saw that nearly all of them had the heads of animals, including reptiles. As he stood there aghast, the saint quietly said to him: "This is how I always see them. According to their character so do I see them with different kind of animal heads. How many humans do you see here?" "Hardly any," replied Mr. Shastri. "That is because only a few out of all these people are really human in their hearts and minds. The rest are still subhuman."
From then on, the devotee felt sympathy for the saint who was trying to turn beasts into men.
Certainly we must respect all sentient beings, especially human beings because they bear the image of God–at least potentially. But we must respect holy things as well and not degrade them by giving them into the hands of those incapable of either understanding or valuing them. For if we do they shall incur the negative karma of disrespecting or even despising that which is holy and rejecting or even destroying the holy gifts. And in so doing they will harm themselves, not that which is holy. The ignorant often have to be protected from themselves. We, too, must be cautious lest we handle sacred things carelessly by giving them into the hands of the uncomprehending and thereby create negative karma for ourselves as well.
Read the next article in the Gospel of Thomas for Yogis: Seeking and Knocking
(Visited 294 time, 1 visit today)