Chapter 103 of the Gospel of Thomas for Awakening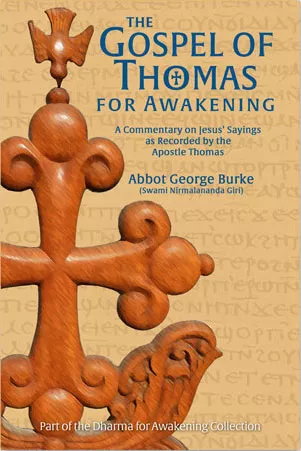 Jesus said, Fortunate is the man who knows where the brigands will enter, so that he may get up, muster his domain, and arm himself before they invade. (103)
Patterson and Maeyer: Congratulations to those who know where the rebels are going to attack. [They] can get going, collect their imperial resources, and be prepared before the rebels arrive.
Brown: Blest be the person who knows in [which] part the bandits may invade, so that he shall arise and collect his [things] and gird up his loins before they enter.
The universe being dual in nature, we must realize that there are elements that will help us move upward in evolution and elements that will send us downward in the opposite direction. These are the brigands, rebels or bandits spoken of in this verse in the three translations. Sometimes they are merely energy fields, sometimes other human beings, and sometimes objects and situations that impel our minds downward. We must protect ourselves from their invasion. And that requires us to rouse ourselves up to awareness and preventive action.
The first step is to know where they invade: the body, mind, senses or other unguarded aspects of our being and life. We must understand the strategy of the enemy as well as the weakness of our "fortress"–our entire body-mind complex. Then we must strengthen those areas so they cannot be broken down. Often we need to plug up possible entryways by making strong the areas that have become weakened or damaged by neglect or wrong thought and action.
The second step is to collect our scattered attention, energies and resources and have them under our command, obedient to our higher will so they cannot be stolen away from us and turned against us.
The third step is to prepare and arm ourselves with both the knowledge, the strategies and the power (strength) to defend ourselves. Foremost in all this is the knowledge and practice of yoga meditation.
Those who follow these three steps diligently will indeed be fortunate and blessed.
Read the next article in the Gospel of Thomas for Yogis: Penitential Discipline, Anyone?
(Visited 306 time, 1 visit today)