Chapter 53 of the Gospel of Thomas for Awakening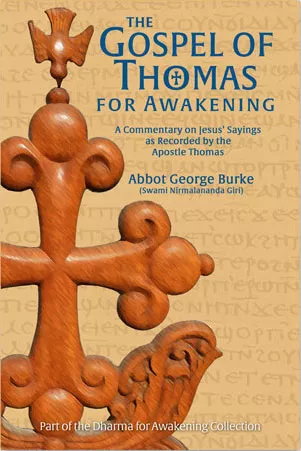 His disciples said to him, Is circumcision beneficial or not?
He said to them, If it were beneficial, their father would beget them already circumcised from their mother. Rather, the true circumcision in spirit has become completely profitable. (53)
It was a wonder to me from childhood that a spiritual meaning, much less value, could be attributed to bodily mutilation perpetrated on an infant by its own parents. The members of the church I was brought up in laughed at the idea that certain ritual acts of other churches were believed to have literal effects, yet they accepted that circumcision was somehow a spiritual action that produced a spiritual effect. The whole thing was incredible. But let us turn from that to the teaching of Jesus regarding these matters.
Anyone who has contact with modern conservative Christianity is aware that a cornerstone of belief is the assertion that the Bible contains within itself all that is needful for salvation. The history of Protestantism proves conclusively that this does not work. And so does the experience of myself and every Protestant I grew up with, however devout.
The truth–which was long ago officially condemned by exoteric Christianity under the label of Pelagianism–is that human beings, who are in the image and likeness of God (Genesis 1:26), have within themselves everything needed for their spiritual perfection (salvation). That is, liberation (salvation) is inherent in each one of us. This is the universal teaching of the East, Hindu, Buddhist and Taoist. And it is the teaching of authentic Christianity which came to us from the East through Jesus Christ. (See The Christ of India.)
Just as a seed when planted and watered correctly will grow into a mature plant, so the individual spirit will grow and manifest its innate divinity when the right inner and outer conditions are sufficiently supplied. Those who are inwardly awakened and develop the capacity for conscious self-evolution and diligently apply that ability will understand the declaration of Saint John the Apostle: "Beloved, now are we the sons of God, and it doth not yet appear what we shall be: but we know that, when he shall appear, we shall be like him; for we shall see him as he is. And every man that hath this hope in him purifieth himself, even as he is pure" (I John 2:2-3). In other words, he becomes a yogi and is revealed as a divine son of God, a Christ, as was Jesus.
Only the inner life is the true life.
Read the next article in the Gospel of Thomas for Yogis: Infinite Transcendence
(Visited 486 time, 1 visit today)