Part 31 of the Bhagavad Gita for Awakening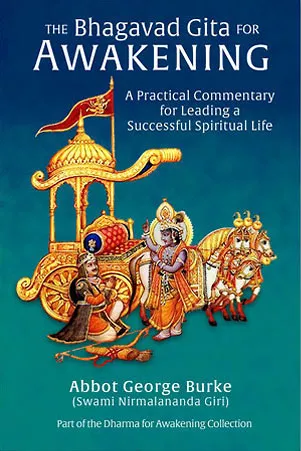 Better is one's swadharma, though deficient, than the swadharma of another well performed. Better is death in one's own swadharma. The swadharma of another brings danger (3:35).
Relative existence–and we who find ourselves evolving within it–is dual in nature, comprised of Consciousness and Energy. Krishna has just explained to us that our actions must match our energy-nature, our prakriti. When they do, that is our swadharma, our self-dharma. Now he says that our actions, including our livelihood, must be consistent with our state of consciousness, our swabhava, our self-nature. Our swabhava is our inherent psychic disposition, our psychological nature. It is not just the ebb and flow of our mental and emotional tides on the surface of the mind, but its bedrock condition that prevails throughout any momentary fluctuations.
That mode of external life which is consistent with our swabhava is our swadharma, the mode of life and duty that is natural to us, being based on our karma and samskara. Our swadharma is consistent with our natural current of evolution. Swabhava and swadharma are the natural consequences of our present evolutionary status. They both match our prakriti. Just as external restraint is worthless, so action not according to swadharma is wasted action and hinders our progress, sometimes even harming us.
This is no small thing. How do we determine our swadharma? Not by letting others tell us what it is, or letting society impose it on us. (This is the great evil of the degenerate "caste system" of India which is far from Krishna's meaning when he speaks of caste.) The only way to intelligently perceive our swadharma is to engage in swadhyaya, self-analysis, as recommended by Patanjali in the Yoga Sutras, thus underlining the fact that yoga is inseparable from an ordered and meaningful life.
This self-analysis is both intellectual and intuitive, and our intellect and intuition must be developed through meditation if our endeavor is to succeed. We must discover and live out our swabhava through our swadharma. This is the only way to peace and harmony within ourself.
Read the next article in the Bhagavad Gita for Awakening: In the Grip of the Monster
(Visited 5,244 time, 1 visit today)